Chiang Mai is one of the largest cities in the region of Northern Thailand. Many people are interested in visiting this area since it offers lots of interesting attractions for all tourists in all ages. Chiang Mai city It is located about 700 km or 435 miles north of Bangkok. A visit to this area, getting you into some of the most beautiful natural resources around this city, such as, Pha Daeng National Park with it's stunning hot springs, The waterfall of Doi Inthanon National Park and many other sights like Queen Sirikit Botanic Garden, Chiang Mai Zoo, etc.
So it is quite obvious that visiting the Chiang Mai region is really a must but what are the best ways to get from Bangkok to Chiang Mai?
How to get from Bangkok to Chiang Mai?
Actually, it is fairly easy especially if you are in Bangkok and We are going to put down here the most common ways for you to choose from.
From Bangkok to Chiang Mai by Yourself
Just like in any other country, there are 3 major transportation options in Thailand:
Flying – Obviously the fastest and most expensive of course
By Train – Somehow the best choice in value for money
By Bus – The cheapest way even if using the best company
→ From Bangkok to Chiang Mai By Air


Taking a flight from Bangkok to Chiang Mai is by far the best way for those who are willing to pay some more.
Flight time is about 1 hour

Price is around $80-$100 per direction
→ Traveling By Train

Traveling by train is one of the most popular choices for many tourists today and it's very easy to book your train tickets online. Riding a train can give you an incredible chance to meet local people and other travelers. It gets even better if you take the night train with a sleeper. That is an excellent way for saving some money for 1 night of hotel accommodation, not to mention that time goes by really fast when you sleep.. The train will arrive at the Chiang Mai Railway station which is located near the Old City.
Train ride is around 12-13 hours

Price around $25 per direction
→ Taking the Bus

The last option seems to be the least popular among tourists. There are buses departing from Khao San Road in Bangkok. For those you can buy the ticket from any vendor you'll find right on the street.
The government bus can be another recommendation for you who want to reach Chiang Mai. This type of bus will be a little bit expensive, but it can give you a comfortable ride with provided water, snacks, and a movie.
The average cost of a bus from Bangkok to Chiang Mai will be around $16 to $20. The bus riding will take about 10 hours to reach Chiang Mai. Of course, Booking online bus tickets is the most convenient way to purchase
Bus ride is around 10-11 Hours

Prices from $16 to $20 per direction
Take a Tour to Chiang Mai and Northern Thailand
As said in the beginning, the region is full of beautiful sightseeing, activities, temples, nature, and much more.. You name it! If you are a single traveler – a backpacker, one of the options mentioned above would definitely suit you. However, if you are traveling with your family, you might want to give it another thought and perhaps pre-plan your tour with some guidance.
Once you have figured how to get from Bangkok to Chiang Mai and decided which way fits you best, you might want to find out what exactly you wish to do and see in Chiang Mai city and Northern Thailand.
Taking a package tour is one way of enabling you to visit many more places in a short time frame. Along with lots of info coming from local guides that helping you get a wider picture of each spot you visit. This way, you experience the culture and 'feel' the people you meet – sometimes in their own home.
5 Days Tour to Northern Thailand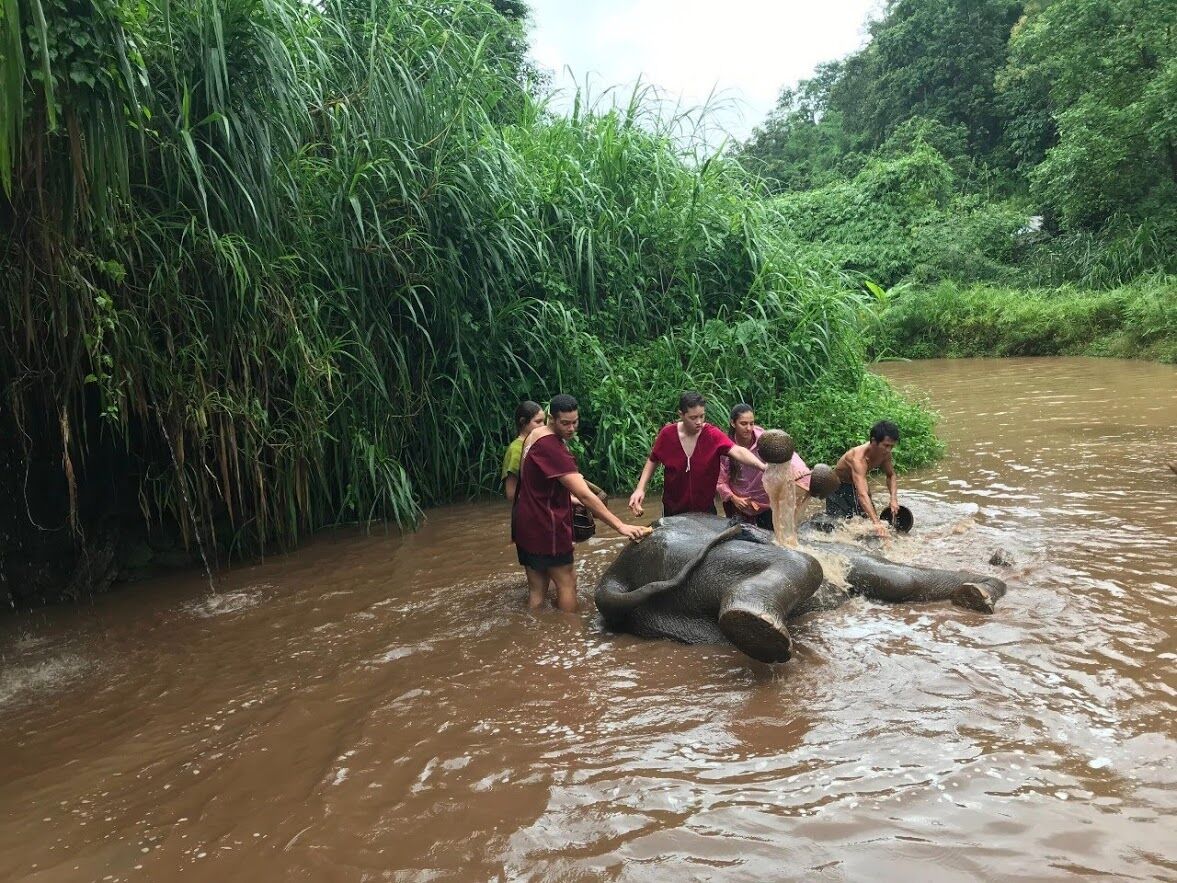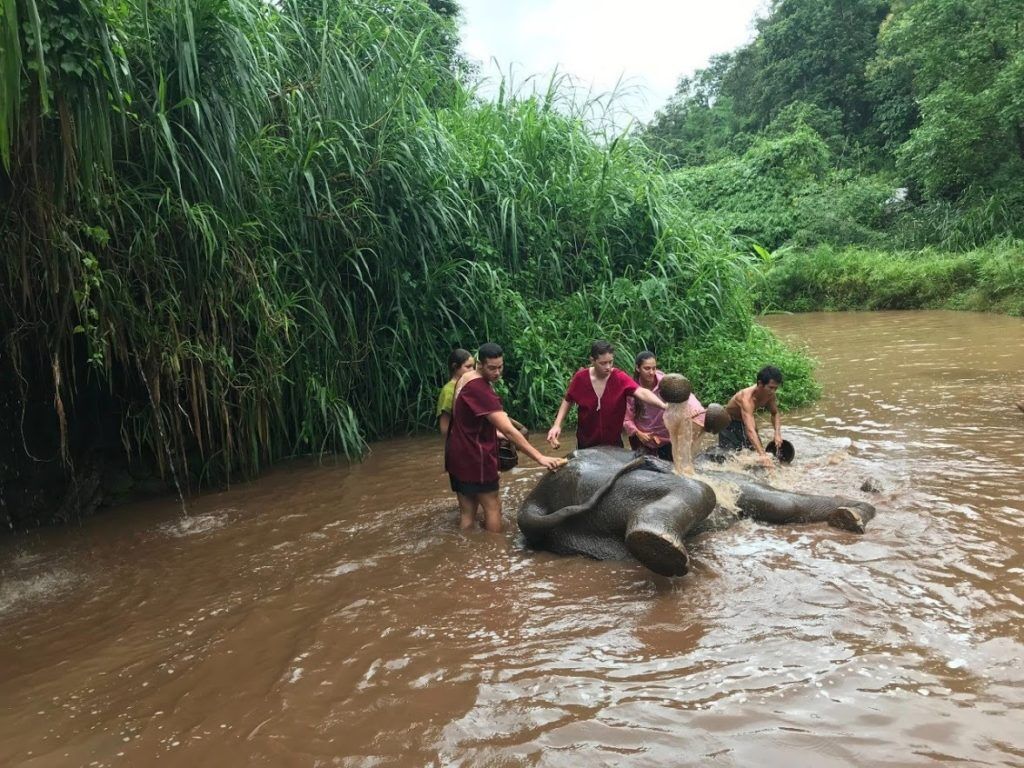 It is one of the most popular tour packages from Tourist Thailand enabling you to explore the beauty of Northern Thailand. When taking this package, you are most probably going to arrive in Chiang Mai around 13:15 by using a domestic flight from Bangkok. Our driver and tour guide will pick you up at the airport. Then, we are going to get you to the hotel in Chiang Mai.
The package is loaded with many interesting outdoor activities for example,
Visiting Elephant Eco Valley

Bamboo rafting

Visiting the orchid farm and Butterflies farm.
We will have an amazing trekking day to the Karen Hilltribe village for enjoying natural hiking trail from this place. You can see some beautiful farms around this area like
Sherry Tomato Farm

Coffee Plantation, and also Asparagus Farm.

Watch the incredible beauty of the Wachiratharn waterfall.
On the 4th day, you are going to visit Mae Kampong Village enjoying its famous Zipline activity. It is one of the most popular activities in Chiang Mai. Then, to another area called the Phao area where you will visit a beautiful Buatong waterfall which is popular among many tourists in Chiang Mai.
At the end of this tour, we will transfer you to the Chiang Mai airport, so you can get back to Bangkok.
6 Day Tour Package from Chiang Mai to Pai
This 6 Day package is for all travelers who want to travel from Bangkok to Chiang Mai and wish to see the best of the north. This one is a beautiful circle trip that will take you from Chiang Mai to Pai and get back to your original city (Not the same way). This package will get you to a unique experience with some elephants from Chiang Mai. Then, you'll be enjoying the beauty of waterfalls, go rafting at the Tham Lod caves, and one of the highlights of this package is bathing in the hot spring pools.
One more 'Not to Miss' activity that we will do in this tour package is visiting the Doi Inthanon National Park. In this park, you get to see the rice fields and mountains that are located around Chiang Mai We get to meet the people who live in that place and have an incredible experience by offering a unique home cooking with a real local Thai family enjoying some authentic Thai dishes made by you but with tight guidance from the mother of the family.
No matter which way you decide to travel in northern Thailand, that region will send you home with some memories for life.