Kanchanaburi Bangkok and Phuket Package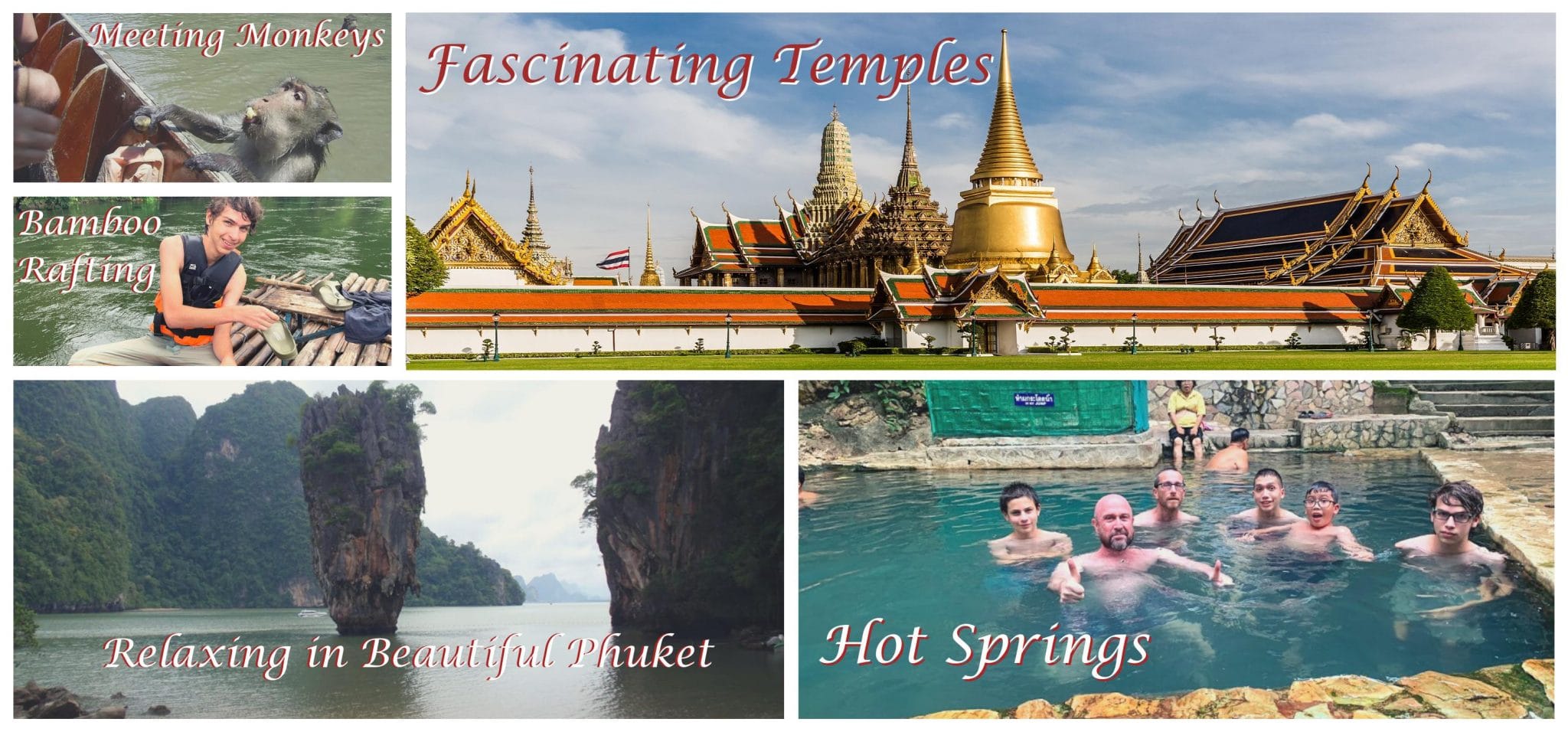 PRIVATE TOUR

Available Every Day
From

$780

per person
Price varies by group size


COVID19 Reduced Prices – Contact us for details

---
Experience Authentic Thailand, visit exciting places AND enjoy a good rest on the beautiful Island of Phuket before returning to your hectic life.
We designed The 10 Day Kanchanaburi Bangkok and Phuket Package just for that.
This Golden Package combines beautiful nature, the 'real' people of Thailand, good food, white sandy beaches, and exciting activities altogether. You get to see all the best that Thailand has to offer in 10 days (approx 2 weeks including flight time) Enjoy bustling Bangkok City and its lively nightlife, visiting historical, cultural, and religious sites, and end up relaxing in the most beautiful island – Phuket.
Our Kanchanaburi Bangkok and Phuket Package, allows you to experience Thailand in the most convenient and easy way, and of course, at the most affordable price.

We are certain that You and your family are going to have an exciting time together collecting lifetime memories and mutual experiences.
Check out some Highlights of this Special Tour:
Boat ride into the Mangrove Forest Monkeys
Just like in the Silver 7 day package, here as well, you'll be taking the exciting Long Tail Boat down by the local fishermen's waterways to the Mangrove Forest to meet the local monkeys. We quietly enter into the Forest, visiting a natural habitat of monkeys. Unforgettable experience. You intimately engage the monkeys, you look into their eyes, feed them, and communicate with them.
Long Tail Boat into the Ocean
The Long Tail Boat Ride Starts in a fishermen village. We go down the Fishermen Waterways to see their oyster's farm and then continue all the way to a point where the canals merge into the ocean. There, we will have our picnic lunch right on a fishermen's hut, where they dock and prepare their boats before sailing deeper into the ocean for fishing.
Bamboo Rafting in Amphawa
Kids love Bamboo Rafting in Thailand! They find it as an adventurous activity, refreshing and so fun ( Adults can't resist that too..)
Each family gets its own raft and with the help of the local 'Bamboorafts driver' calmly sail down the river, stop for a while in beautiful places, and jump into the refreshing water.
Elephants Riding and Bathing
Meeting the fascinating elephants is definitely one exciting experience you'll remember. For many, it would be the first time standing so close to them, touching them, riding on their back. AND then go bathing with them in the river. The kids find that experience as one of the best..
So Where is it all Happening?
Get Oriented Here
---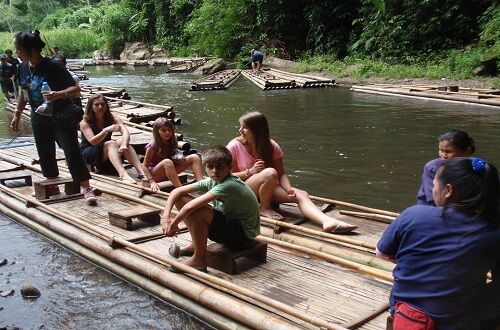 Excited to travel with us?