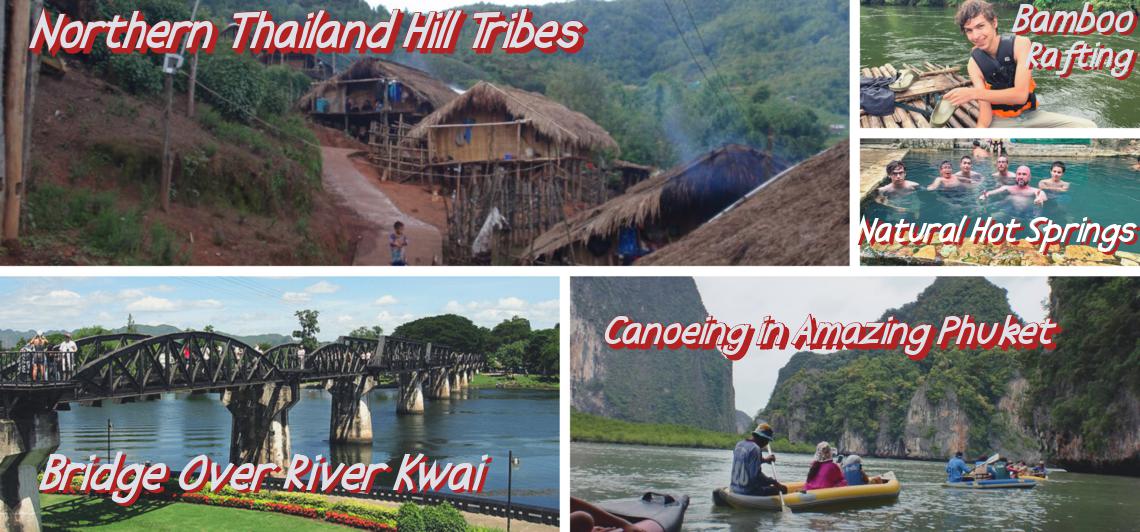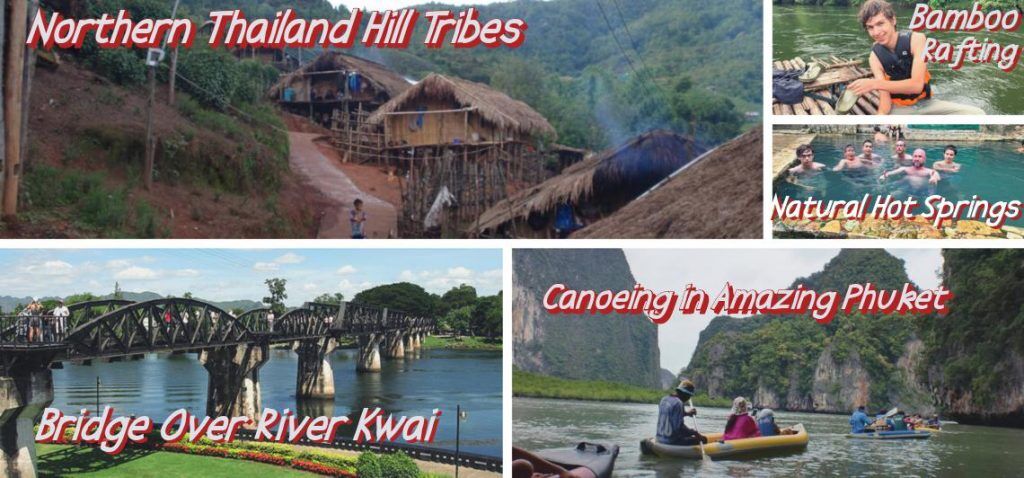 PRIVATE TOUR

Available Every Day
From

$995

per person
Price varies by group size


COVID19 Reduced Prices – Contact us for details

---
Ready to visit Thailand?
Having a full and complete experience without missing anything?
The 14 Day Diamond Thailand Family Package is the ultimate solution for you
We've designed this Thailand Family Package accurately for you to enjoy all the Best Activities and Places from North to South.
AND as always, at the very best price!
You get to See, Feel and Smell Authentic Thailand.
Feel and smell the beautiful nature and countryside of Northern Thailand, meet the 'real' people of local tribes, get to learn a bit of the Thai culture, and enjoy the easy-going vibes of the southern islands.

This is an ultimate Thailand tour, enabling You and Your Family to see absolutely all unique sites, tastes, and sounds.
It will stimulate your senses in a way that most European or American travelers are not used to – It Will Amaze You.
We are sure that You and Your Family will have an exciting and memorable 14 days with tons of experiences, knowing You've Seen it All!
Some Fascinating Highlights of this Tour:
Meet and Feed Monkeys
The 14 Day Thailand Family Package will get you to many exciting activities. However, taking the Long Tail Boat through the waterways used by the fishermen, all the way to the Mangrove Forest is absolutely one you'll remember.. Slowly sail deep down the Mangrove Forest, into the natural habitat of monkeys called the Long-tailed Macaque.
Elephants Riding and Bathing
One more very memorable experience you'll have on this package is the amazing Elephants. For many people would be the first time being so close to it, touching it, riding on their back, AND bathing it in the river! The kids in the family always find it fascinating to be able to communicate with them without words..
Rafting on Bamboo Rafts
Thailand has many beautiful rivers. Bamboo Rafting in Thailand is like a sailing journey that Kids (and adults) really love! You get your own raft with a local 'Bamboorafts driver',You calmly sail down the river, stop for a while wherever you want along the way, jump into the water and then move on.
Northern Thailand Hill Tribes
Northern Thailand region is well known for its diverse Hill Tribes. The Karen Hilltribe, Lahu Hilltribe and many more. Meet the fascinating and totally eye-opening people, who live their lives in simplicity and happiness. Watch your kids naturally and easily connect with them with so little words.
visit these tribes make us westerners wonder..
Fascinating Lod Cave
The beautiful Lod Cave or Tham Lod (in Thai Language) a stunning natural limestone cave. Experience a calm and mysterious sail on bamboo rafts while entering the cave from one side of the mountain and eventually emerging out on the other side!
Walk into the dark cave with oil lamps and torches. Reveal thousands of years out of the limestones
Doi Inthanon National Park
Once in Northern Thailand, you get to Doi Inthanon National Park. The park enables all tourists to have easy access to a beautiful and fascinating Doi Inthanon trekking day.
The trekking route takes you to the beautiful Royal Gardens, Twin Pagodas, Karen hill Tribe, and so much breathtaking nature where you can drink water coming out from the ground
The 14 Day package is a complete tour package that features all there is to see. Unique sites tastes and experiences that most western travelers will find new, peculiar, and fascinating.
This 14-day Ultimate Thailand Family Package shows you everything. It's unbeatable in value for Money, Content, and Happy Memories.