Kanchanaburi Tour from Bangkok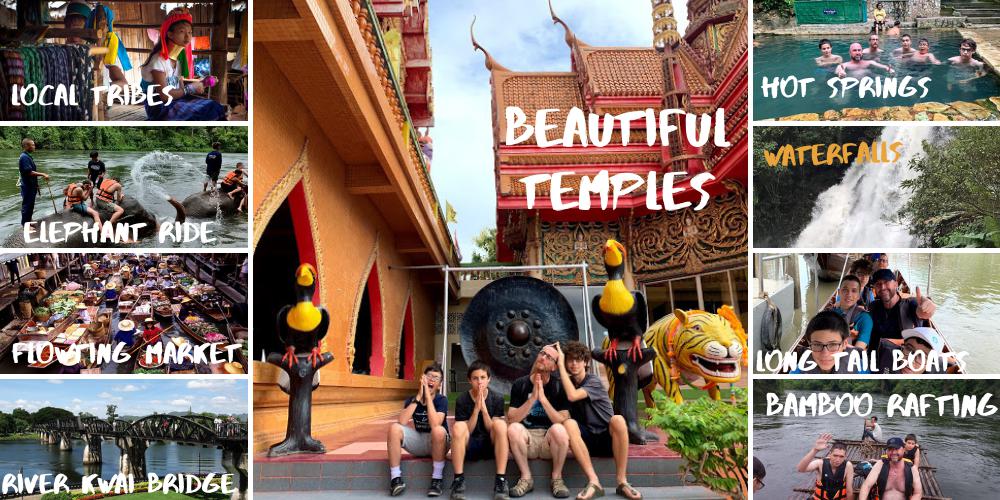 PRIVATE TOUR

Available Every Day
From

$740

per person
Price varies by group size


COVID19 Reduced Prices – Contact us for details

---
We've designed this 7 days Thailand tour package, accurately for you to enjoy all the best that Thailand has to offer in a short time frame available.
And of course, at the most affordable price.
This is a versatile tour features unique sites, tastes, and sounds that most European or American travelers will find new, peculiar and fascinating.
We are confident that You and your Family will have exciting and memorable experiences without any thought that you may have missed something.
You get to See, feel and smell authentic Thailand. Feel and smell the beautiful nature and countryside, meet the 'real' people of local tribes, get a glimpse of the Thai culture, and enjoy the tasty Thai food of course.
Here are some Highlights of this Fascinating Tour:
Bamboo Rafting
Bamboo Rafting in Thailand, Kids (and adults) love it so much!
With the help of the local 'Bamboorafts driver', The whole family will calmly sail down the river and stop at all sorts of beautiful places along the way, where you can jump into the refreshing water and return to the raft.
Bathing with Elephants
Another very exciting and memorable experience you'll have is meeting the Elephants, fascinating animals. For many (probably the kids in the family) it would be the first time being so close to them, touching them, riding on their back, AND bathing with them in the river!
Mangrove Forest Monkeys
Many exciting activities waiting for you and the whole family. However, taking the Long Tail Boat through the waterways used by the fishermen all the way to the Mangrove Forest is absolutely one you'll remember.. We slowly enter deep down into the Mangrove Forest, visiting a natural habitat of monkeys called the Long-tailed Macaque. Exciting experience where you intimately engage the monkeys to feed them, look into their eyes, and communicate with them.
Picnic Lunch & Long Tail Boat
Taking the Long Tail Boat Ride down the Fishermen Waterways where they go out fishing and collecting oysters is an extraordinary way to see how the local Thai fishermen live their lives. You will be riding the long-tailed boat all the way to a point where the canals merge into the ocean and eat lunch on a fishermen's hut, where they prepare their boats before sailing deeper into the ocean for fishing.
So Where is it all Happening?
Get Oriented
You get to see Bangkok city on one hand (we even saved some time for shopping) along with the most fascinating sites and locations of Kanchanaburi and Amphawa Region – one of the most thriving countryside regions in Thailand.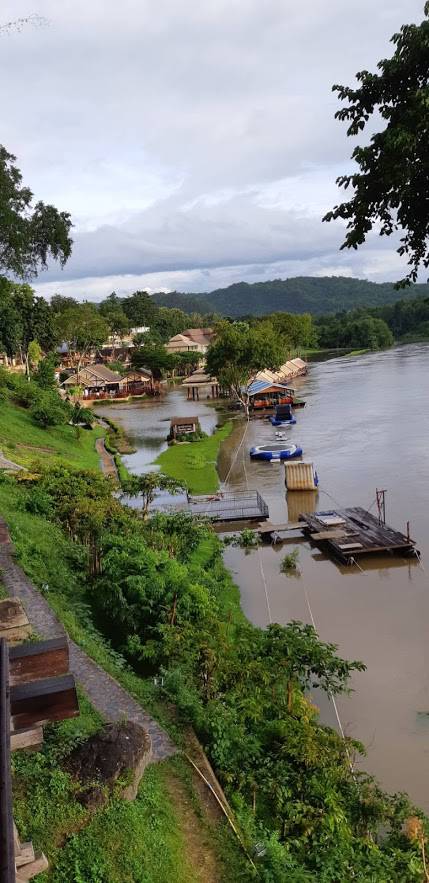 Excited to travel with us?
WHY CHOOSE US